Background Checks Made Easy
Whether you are a start-up company hiring your first employee, a corporate entity expanding your staff, or a property manager, Fidelity Background Checks can help assure you hire with confidence in minutes.
Screen Employees in One-Click
We make it simple! We just need an email address and we handle the rest.
Get notified when it's ready to view the report!

Select Report
& Add-Ons
We offer multiple background checks and packages for different industries and needs.

Enter Email Addresses
It's that's simple! We'll send them a link to complete the application and enter their personal information, safely and securely.

Create Your Account
After you place an order, you'll set your password and login to your account and dashboard. You can order more reports and track the status of current orders.

View Reports
All your applicants and reports are in your dashboard. Most are instant once the applicant fills out their information. If the report is delayed, you'll get an email alert when the report is ready.
Top Rated Background Screening Platform
The customer service was excellent, and the background checks our company needed were very quick and efficient. Overall, 5 out of 5 stars!
Heidi Rogge
Fidelity Background Checks has done a fabulous job for our organization. I highly recommend them to any company that wants superior background checks and drug screen processes with speedy results.
Debra Tigner
PRODUCTS
All the Checks You Need
We offer a variety of background checks to meet any size business needs. Buy standard checks, order individual ones, or ask about custom packages and prices.
SSN Verification & Address History
Verify Social Security Number with names, aliases, date of birth, and address history.
Sexual Offender Registries
Scan national and state sex-offender databases to ensure your employees are not registered offenders.
Motor Vehicle Records
Check drivers license and motor vehicle records including status, class type, points, and all violations.
Employment Verifications
Verify a candidate's resume with employment history, dates employed, and job title- many instantly!
Drug Testing
In partnership with Quest Labs and LabCorp™, we have over 13,000+ walk-in locations nationwide offering multiple drug panels.
National Criminal Database
National criminal multi-jurisdictional search across court and correctional records for inmates, probation, parolees, arrests, and warrants.
County, Statewide, & Federal Criminal Searches
The most accurate manual in-person search of criminal court records available for all jurisdictions in the United States.
Watch List & Compliance Screening
Detect risky or sanctioned individuals from Federal and International agencies such as FBI, terrorist watch lists, OFAC, INTERPOL, and OIG sanction list.
Education Degree Verifications
Verify a degree or certification from over 5,300 universities, colleges, junior colleges, and trade schools in the US.
FEATURES
The Smart Platform to Screen Employees
Supercharge your workflow to quickly run background checks and save your team time
Mobile-First Application, Signatures, & Disclosures
We just need an email! We'll contact your applicants, get all required disclosures and information required. 98% complete applications within 48 hours.
Status Tracking, & Notifications
Never guess the status of a background check. View the status of each check and get notifications when checks are complete. Reports to review are flagged.
Compliance Built-In
The FCRA, your state and local laws require employers to follow certain procedures for background checks with consent, disclosures, and following adverse event notices and disputes.
Bank-grade Security
We secure your data with bank-grade encryption. Use can secure their login with secure 2-factor authentication by Authy required by SOC & ISO audits.
Transparent Pricing
We keep it simple with no setup fees, no contracts, and only pay per report. Also, ask about our volume discounts.
JSON API & No-Code Integrations
Pre-built integrations with ATS / HCM platform like Lever, low code widgets, or integrate your own system. Full API documentation, guides, and sandbox to get started testing.
Phone, Email, & Chat Support
Our account management team is here to support you with any questions via email, phone, chat, or online help center. We strive to provide 1-touch support to answer any questions and resolve any issues.
Team Permissions
Create teams to group applicants and share access with other users in your organization. Users can belong to multiple teams and invite other users to join their team.
Responsive Support & Fast Turnaround
98.5%
Customer support requests resolved in 1 contact via chat, email, or phone
92%+
Background check reports returned in less than 5 minutes
Our platform automatically displays disclosure forms and collects signatures based on your company location and applicant's jurisdiction.
Digital Signatures & PDF
Easily download disclosure packet with signatures in each report.
Federal FCRA Disclosure
The Fair Credit Reporting Act requires this standard disclosure on all background checks.
State & Local Disclosures
If located in certain jurisdictions like CA, NJ, MA, NY, WA, or US cities like New York, San Francisco, or Los Angeles, you may have additional required disclosures your applicants need to sign. We have you covered!
Adverse Event Notifications
Send adverse action notices and copy of report to applicants. We have built in dispute resolution process with annotations on report for compliance, fairness, and transparency.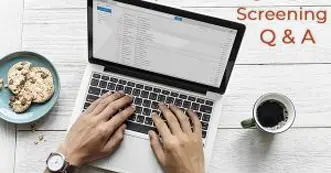 Your support, views and comments help guide the direction of the Fidelity Background Checks blogs and sheds insight how to better help our clients. Let us know your thoughts or concerns.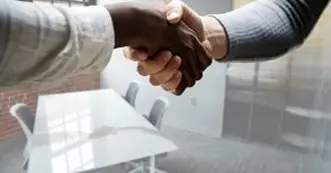 In a company's search for potentially new employees it requires resources and a large investment of time. Taking the proper steps to ensure a new hire is right for the company makes the most sense.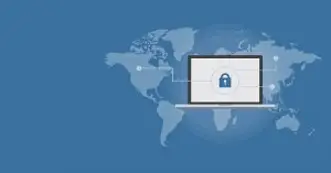 What is a background check? A background check investigates an applicant's background based on criteria of the company they are applying to or their present employer.
EASY SECURE WAY TO USE OUR SERVICES
To save you time and to get the fastest results our software is set-up to be simple, fast, and efficient. There is no paperwork or set-up fees required or any hidden charges and all screenings FCRA compliant. Just set up your account and start getting your background checks immediately.  
Get Results In Seconds, Not Days! Call Now for a Free Quote! (833) 505-1234
Unfortunately, many business professionals are forced to go through several channels of communication and data tracking to see the full picture on their employees or potential applicants.